you always knew you were tired, but then
on "all my friends" and some of my friends
Obviously if we take our work seriously we do not try to clone one novel to its predecessor so comparisons are indeed odious, & equally obviously the constantly shattered & reknit & fragmented again style of this new book appeals to me rather more than the linear narrative, when it's always 9 o'clock in the morning at 9 am & 3pm at 3 in the afternoon if you see what I mean.

— William Gaddis to Don DeLillo, 1988
You must consume to create. That's how it works. Style comes after years of substance—absorbing it, retooling it, finding yourself among it. Finding your voice is not linear. You will hate your first shrill notes, and then soften your edges towards them when you figure out how the sound sparks.
There's a scene early on in Wayne's World where Mike Myers stares at the camera with goofy resignation as he explains he has an extensive collection of name tags and hair nets. I spent much of my early twenties building a similar part-time arsenal of my own, just with WordPress logins, Tumblr tags, and forum usernames. Web 2.0 allowed anybody to crown themselves content creator, and I was posting up anywhere I could.

As the first two decades of the millennium overlapped, music journalism existed in a Venn diagram between professional infrastructure and visceral self-discovery. The uptick in personal narratives made the internal external with the same authority as a musician being interviewed for doing the same thing. The line between journalist and artist blurred. The question of authority was irrelevant, because the storytelling drove the staying power. And yes, that held true even if your favorite band was Yellowcard.
This time of winking self-satisfaction has come again in the newsletter you're reading now, and plenty others that you've seen circulate lately. In a time where live music's future is still in flux as long as Philly's spin kicking their way to bonkers COVID numbers, there's no better time to admit that you don't actually care about LCD Soundsystem. New York, I don't love you like I did yesterday.
When the Yeah Yeah Yeahs were claiming "Our Time" in 2002, I was eight years old. My favorite band was Creed. I thought "Flavor of the Weak" namechecked Tombstone frozen pizza instead of pot. This is the kind of starry-eyed dork you want to be finding meaning in a song like "All My Friends," canonically a song about being out of touch with the youth because partying is too hard and it seems turning fifty is always around the corner.
When I was growing up, Daft Punk was always playing at my house. My older sister Kristi introduced me to those French robots via their 2001 album Discovery, a remarkably evergreen electronic record. When "Daft Punk is Playing at My House," the funky opener from LCD's debut, crept up on SSX On Tour's shuffled playlist on my PSP, I skipped it. The next day at school, my friend Chris and I were mimicking James Murphy's chameleonic voice instead of reading the chapter of Moby-Dick obsessed with whale anatomy. (Also: the visual that played in my head for this song was less an image of a disco-balled DIY show, and more that panel from Diary of a Wimpy Kid where Greg Heffley sets up a haunted house in his parents' garage.)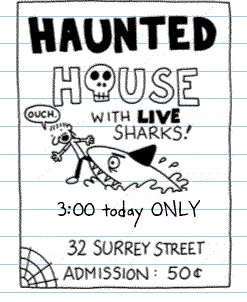 Some months later, Chris convinced me (and by extension, my parents) to go to the mall and buy the first pair of Element skate shoes I had ever seen. I printed a picture of the pair out and showed it to him. He said I would look "sick." Sicker than normal?, I joked. He did not laugh.
PacSun and Journey's were across from each other in the mall. PacSun did not have a TV, but they had the shoes. Journey's did not have the shoes, but they had the video for "All My Friends." I left that day with three kicks: those on my feet and another to my frontal lobe. A frantic decision was made: this had to have been the best video I've ever seen. Nothing was really happening in this video, but I didn't care. James Murphy looked like Robin Williams in Bicentennial Man in this. I was captivated. I didn't even know the album version of the song, like other album versions pushed to expansive lengths on 2007's Sound of Silver, was nearly four minutes longer.
For the unitiated, this song will annoy your little brother. It's built on a single piano chord that loops and warps as the rest of the arrangement joins it, one instrument at a time. James Murphy, LCD's label exec and ringleader, performed every part of this track: the darting bass line that swivels in and out of focus, the clattering disco beat, the determined vocal. Plenty of people have been wired into Murphy's brand of self-pitying hypnosis, whether you're a best-of list contributor for TIME or a zealous fan on r/LCDSoundystem. Five years ago, someone even wrote a sneering column in VICE accusing The 1975's Matty Healy of lifting the opening vocal run without any of the sincerity. My fascination with this song isn't unique or under the radar. It might simply speak to the cultish devotion this project inspired. It might just encourage me to stop reading Stereogum as scripture.
Remember that song "100 Years"? "All My Friends" drives a similar speedline through adulthood, but Murphy attempts to avoid an express route. Lines are delivered with caution normally reserved for hard conversations. Murphy's looking through the window at his myriad selves: the partier, the Billboard chart-watcher, the electronic artist who blew up in his mid-thirties getting outmoded by the buzzier twenty-somethings. On the line "to tell the truth," you can hear his voice arc in exasperation. Over almost eight minutes, LCD Soundsystem compartmentalizes the oldhead experience from first drugs to fatherhood just loosely enough to let each phase spill into the next. Fuck Boyhood. This is the coming-of-age story that I care about.
After a while, though, Murphy can't outrun what gradually outpaces him. One of LCD's biggest singles was about him losing his edge, and "All My Friends" finds him redefining what the edge of it all is. Is it the drunken plane ride home from time with old friends? Is it getting lost in the selves Murphy's splayed across magazine pages and the blogosphere? LCD closed the first act of their career with sold-out sets at Madison Square Garden. Maybe Murphy eclipsed his own edge, but "All My Friends" is where the limits are first exposed. You can hear it in the closing fragments, where Murphy ascends into a shout, "and you always knew you were tired, but then / where are your friends tonight?" He lets that last word flower into pleading. The last line of the song, after ostensible decades of setup, is "if I could see all my friends tonight." If I could see all my friends tonight, then what?
LCD Soundsystem doesn't finish that thought, and most of us can't for ourselves right now. Our gatherings are (if you're not an idiot) relegated to vague approximations of sharing the same space — no parties, just iMessage cup pong.
This wasn't the last time I saw all my friends, but if I could pinpoint my version of a dead stop in a middle of a thought — James Cassar's Sopranos finale — I'd circle the map somewhere in Elkton, Maryland. My friend Cullan, their sibling Sutton, their grandfather, and I were at a VFW hall watching older people croon their way through outlaw country karaoke. We all took our turns at the mic in between nursings of mangoritas and hurried laughter, and while "All My Friends" isn't the soundtrack of that memory, it's the syntax of it.
There's a line in the song where Murphy is crashing. The bag's dry, the night's rhythm is thumping to a crawl. Thus begins the third verse, where Murphy explains this is a natural part of the night, a phase of great epiphany and release. For him, here's where "it comes apart / the way it does in bad films / except the part / where the moral kicks in." The moral at the center of all this, the center of Murphy's sun, is a rather simple and cathartic premise. I wouldn't trade one stupid decision for another five years of life.
Cullan and I stopped being friends last year. Sometimes stupid decisions stack up when you think you're immortal. We started again at the beginning of this indoor period, a month after everything had shuttered. I listened to this song the entire day leading up to our conversation.
"All My Friends" is as much a song about packing your life away as much as it is wanting to share it with other people. For an artist as entrenched in a social scene as stratified and ginormous as the Big Apple, Murphy's magnum opus offers a universal truth that reaches across every aisle, every misstep, every well-meant apology. If you build a place for your friends to stay, you'll always know where they are.